Whenever we talk about installation of solar systems, a major question arises. What should be the type of structure installed?
There are many types of mounts available in Pakistan, each with its own merits and demerits. We will discuss them in detail.
Tilt Legs Mount:
This is the most common type of mounting structure in Pakistan. Usually made from Anodized Aluminium Alloy or Galvanized Iron, it offers optimal tilt positioning for increased efficiency.
Pros:
Offers tilt adjustment
Suitable for most flat roofs
Sturdy and provides good wind loading
Cons:
Requires drilling on roof-top
May cause seepage and leakage problems in long run
Things to look out for:
Some installers falsly advertise higher gauge steel used for their structures. Higher gauge actually translates to a thinner sheet and may cause warping, and poor performance in strong weather conditions.
Fixed Mount:
These are simple fixed metal frames that are embedded in concrete or held in place by bolts drilled in the roof.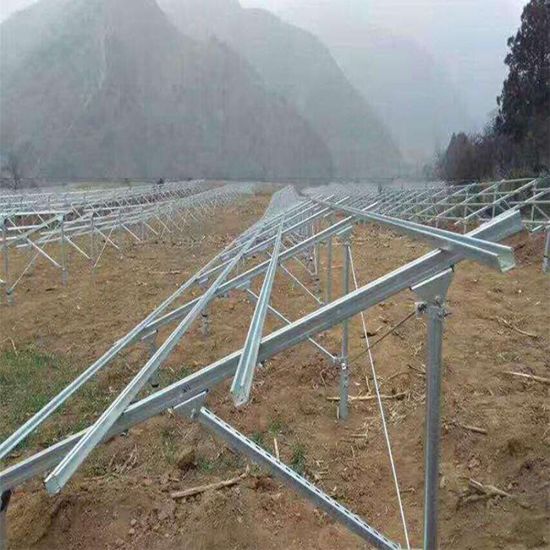 Pros:
Suitable for most flat roofs
Sturdy under extreme weather conditions
Cons:
Offers No tilt adjustment
Requires drilling on roof-top
May cause seepage and leakage problems in long run
Things to look out for:
Apart from gauge number issue, some installers claim that optimizing tilt angle based on your location offers no additional benefit when in fact power generation can be increased by 20% when compared with inefficient tilt angles.
Ballasted Mounts:
These are metal frames usualy made from Galvanized Iron that are placed on the roof and held in place with weights made from concrete blocks.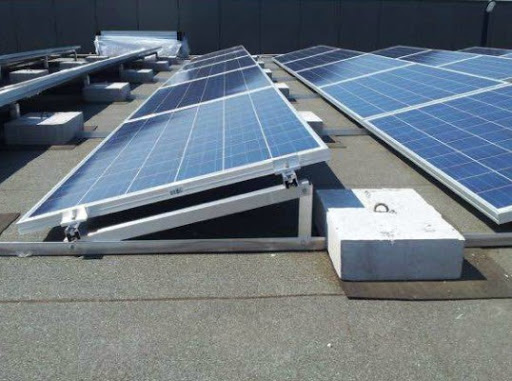 Pros:
No drilling required
No chance of seepage, or leakage in the long run
Easier to replace, upgrade or remove
Cons:
Can't be placed on slopes
Expensive due to pre-fabricated concrete blocks
Insufficient weight may cause damage in extreme weather conditions
Things to look out for:
Also suffering from the gauge number issue, you should look out for substandard concrete mixtures which may crack in the long run due to exposure to the environment.
Tips
If your house is under construction, have the solar installer survey your site and mark the locations. You can then have the construction company place threaded rods in the roof while pouring concrete. This can later be used with fixed or tilt mount structures without fear of seepage or leakage.
If you live in a place where there are extreme weather conditions (storms, etc.), you should go for fixed mounting structures with drilled holes. Make sure that the installer uses flashings or proper sealant (silicone) to prevent any leakage problems. Inspect the roof regularly to notice any cracks in the sealants.
If extreme weather is not an issue, the best option is to go for Ballasted mounts as they do not damage the roof of your home and provide sufficient sturdiness.